paper napkins and table decoration
In our assortment you will find thousands of different napkins and motif napkins at a reasonable price, everything for table decoration as well as 3D sheets and stickers for handicrafts. You will also find a large number of designs of printed handkerchiefs and many glossy pictures in our offer. Simply browse through our large assortment. Fold your napkin, use it as table decoration or use the paper napkin for handicrafts for napkin technique or Decoupage. Enjoy shopping at our shop!
For retailers, restaurants and companies we offer special prices in our wholesale shop.
---
Our offer at a glance
---
some of our most selled napkins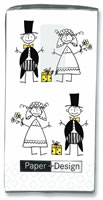 handkerchiefs - Just Married
10 pieces contained
24 packings in stock.
US$ 0.87
US$ 0.09 /item
incl. taxes plus shipping costs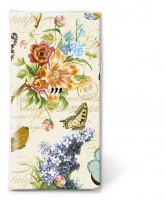 handkerchiefs - Vintage summer
10 pieces contained
11 packings in stock.
US$ 0.87
US$ 0.09 /item
incl. taxes plus shipping costs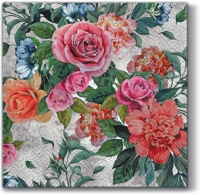 Napkins 33x33 cm - Anna
20 pieces contained
14 packings in stock.
US$ 3.03
US$ 0.15 /item
incl. taxes plus shipping costs

---
special offers
You're looking for a bargain? Have a look at our special offer page.
---
worldwide delivery and cheap shipping costs
You can buy our offered items from everywhere. Our logistic center in Germany (see picture) delivers all over the world. Our shipping costs are very cheap, so buying from abroad is not a handicap. If you like calculate your shipping costs before you start shopping.
---
new items
Our stock is changing all the time. If you're looking for new motifs for you handicrafts, you will be satisfied here. Daily our staff refreshes the new napkins and craft supplies list.
mostly requested:
napkins first day at school
|
napkins / motives flower
|
napkins / motives for animal
|
Napkins / cats
|
napkins / dogs
|
Napkins / horse
|
Napkins / paste
|
Napkins / fish
|
napkins spring
|
napkins / communion
|
Napkins summer
|
napkins / Beach - Sea
|
napkins / baby
|
paper-handkerchiefs
|
Table runners